Photo Contest News
I have a lot of Photo Contest News to share with you today!
Starting with the most recent. The May Photo Contest is now closed and I am in the process of selecting the winner of a 1-year subscription to Kelby Online Training which will be announced later this week.
The June Photo Contest is now open for you to enter for your chance to win an 8×10 print of on of my shots (found here). Check out the photo contest page for complete details.
As you recall, the big news from last week was the launch of my BIG Photo Contest to celebrate my upcoming 1,000th post. The prize package is growing with generous donations from our official sponsors including: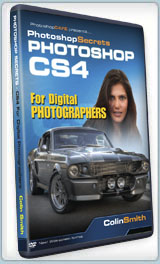 A copy of Colin Smith's Photoshop for Digital Photographers DVD from Photoshop Cafe
A What the Duck Plush and Signed Print from What the Duck
And a copy of the very cool HDR software HDR PhotoStudio from Unified Color
For a total value of roughly $300 with more prizes to come! If you would like to sponsor the BIG Photo Contest and/or donate a prize please contact me at sponsors@jasondmoore.com.
If you would like to enter for your chance to win, get full details here! And Good Luck!